Contact a Local Gold & Jewelry Buyer | Near Me
Platinum | Silver | Diamonds | Fine Watches & More
Marin Gold Drop has over 50 years of combined experience in the jewelry business. Being able to provide outstanding customer service & complimentary guidance is one of the main reasons we are here. We realize that selling your items can be stressful, sometimes confusing, overwhelming & we focus on giving you your options and letting you make the decision without any pressure from us. We take pride in the fact that we provide services that other businesses do not. We treat everyone as we would wish to be treated ourselves. That is one of our beliefs that truly set us apart.
We are committed to providing excellent customer service. If you have any questions or concerns please feel free to contact us. For immediate assistance please call (415) 459-1000.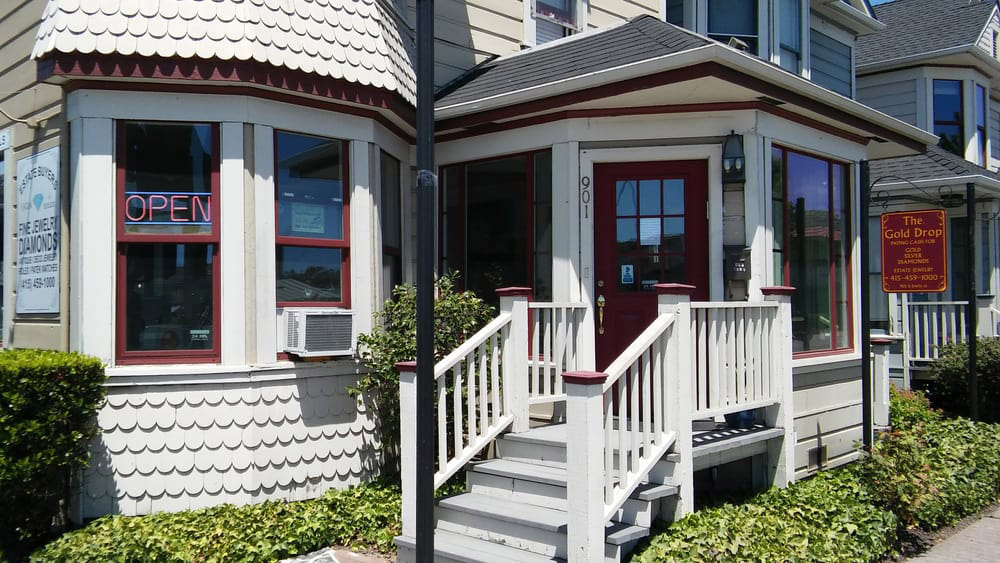 OPENING HOURS
PLEASE NOTE - Our hours of operation may not be as shown during holidays/special circumstances/events. You may also call us at (415) 459-1000 for any questions regarding our hours of operation. And, please remember that a short drive can mean hundreds to thousands more than the competition pays. Appointments available - avoid a possible wait. Thank you!
10AM - 5:30PM
Closed
10AM - 5:30PM
10AM - 2:00PM
Closed
10AM - 5:30PM